Welcome to the
Glan y Môr Hotel
Liz and Mark welcome you to their small, stylish hotel where each room has its own character and ambience.
We cook delicious breakfasts which are served in our beautiful sea view dining room and offer drinks and evening snacks in our relaxing licensed bar.
The views from our sea view rooms are stunning with uninterrupted panoramic vistas of Llandudno Bay and the Great and Little Orme. Located in Craig y Don, at the quieter end of the promenade, you can enjoy free on road parking.
You can stroll into town, walk along the front towards either Orme or take a drive to many of the local attractions. With a variety of popular local restaurants, take aways, bars and pubs within a five minute walk of the hotel or a 20 minute walk into town you will be spoilt for choice for eating out.
Our Hotel
Our hotel is on the seafront at Craig y Don with panoramic views of Llandudno Bay and the Great and Little Ormes. We are perfectly positioned to stroll along the promenade in either direction and you can access all the local attractions very easily from the hotel.
Location
The hotel is located on the seafront in the Craig y Don Parade where there is free parking on the front or in the side roads. It is easy to find either approaching from the coastal road from Colwyn/Rhos-on-Sea or from the A55 North Wales Expressway.
If you wish to travel by train you can use this link to book tickets.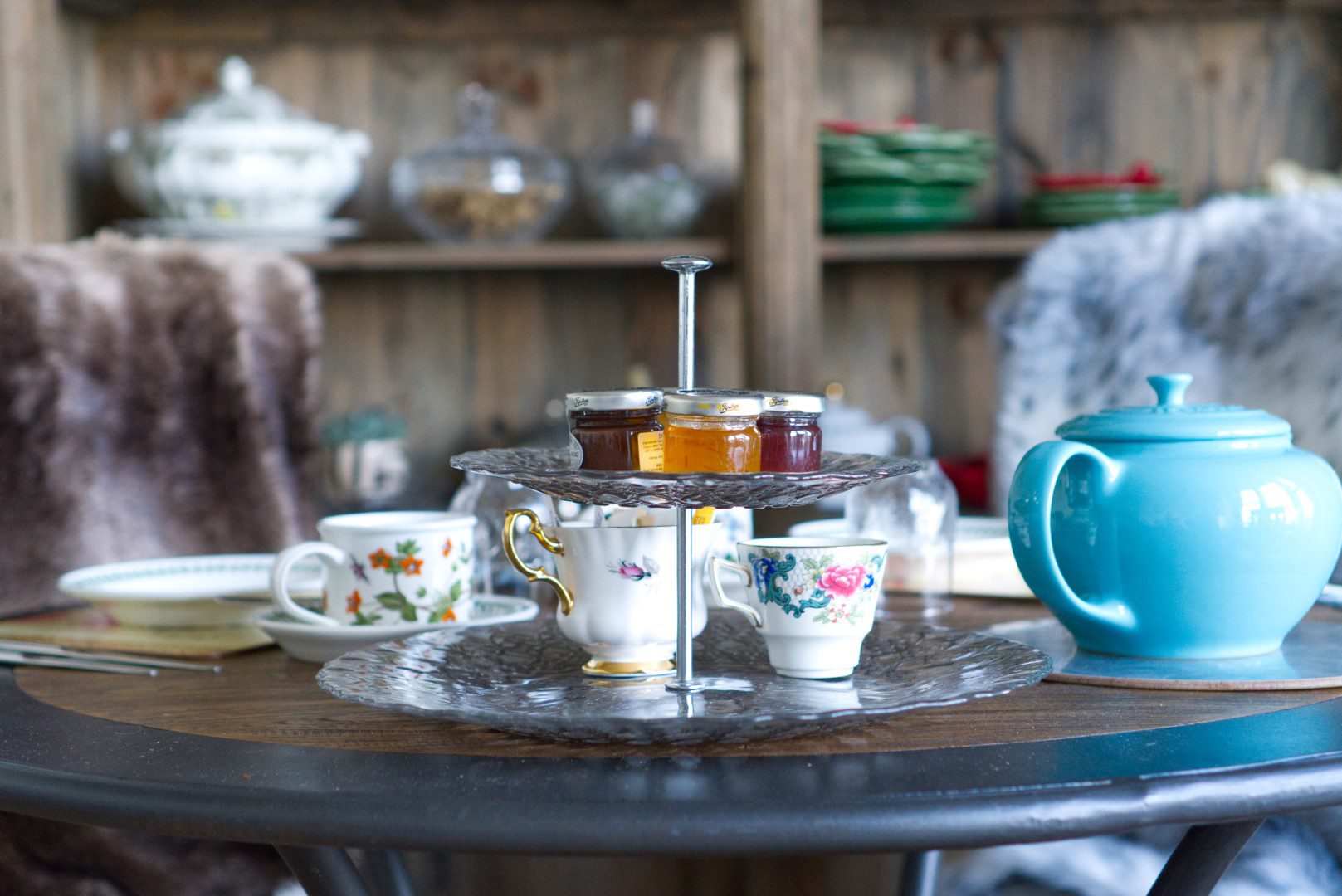 Attractions
Many attractions are within walking distance or a short drive. If you wish to venture further you can do this by car or public transport.
Wales on Rails is a new website which promotes the use of public transport to explore Wales.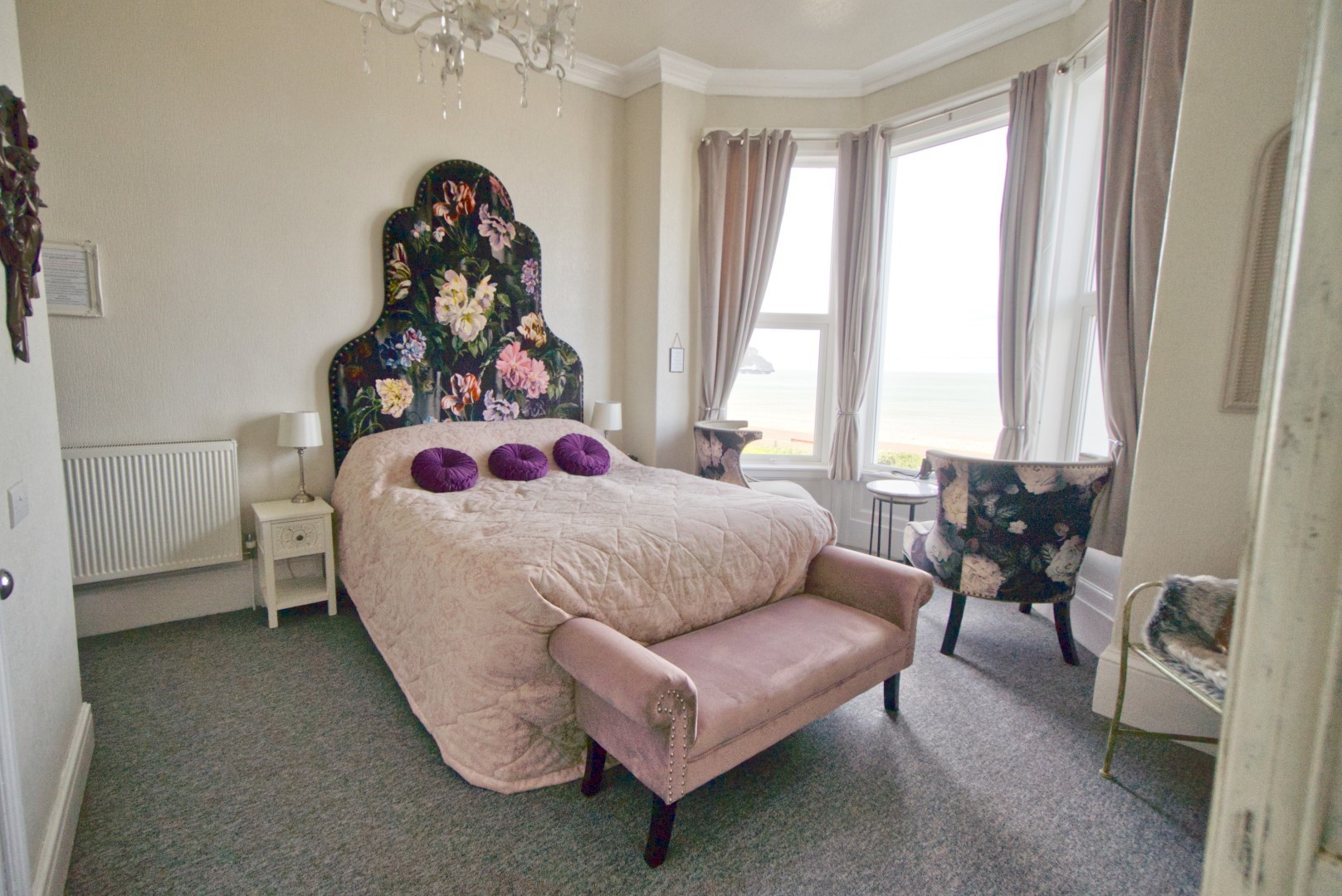 Our Rooms
Each bedroom has its own character and ambience; all five have sea front views. The rooms offer an attractive and comfy place to relax when you are not out and about.
About Us
We are a small seafront hotel where you can enjoy panoramic views, delicious breakfasts and friendly service. We want you to enjoy your stay so much that you will visit us again. 
What you Get
Amenities, Services, & Travel Guide
Restaurants
These restaurants are within 200m of the hotel:
We recommend booking tables at all the restaurants which are all vegan/vegetarian friendly.
There are numerous restaurants and cafes in the main town
Bars & Lounges
We have our own licensed bar thelounge@glanymor which is normally open 5-10pm.
Dylans Llandudno is a short walk from the hotel near Venue Cymru and you have drinks only there but can dine too.
The Ascot Tapproom (details on their Facebook) – a micro brewery in Craig y Don.
There are numerous bars and pubs in the main town – many serve food.
Arts & Culture
There are several museums in the town as well as galleries and the famous Alice in Wonderland trail which takes you to all the main sites in Llandudno.
Shows & Entertainment
Outdoor & Adventure
The Happy Valley has a dry ski slope and a toboggan run. Further afield you can visit Zip World, Adventure Parc Snowdonia (Surf Snowdonia).
You can walk or cycle the promenade and the Great Orme via Marine drive. There are numerous walks within the immediate area or you could venture to Deganwy, Conwy, Rhos-on-Sea or Colwyn Bay. The local bus services are very good too.
Explore Llandudno and north Wales
Book today